Steering Box - Standard 8, 10, Companion, Pennant, Van, Pickup - Burman Douglas Exchange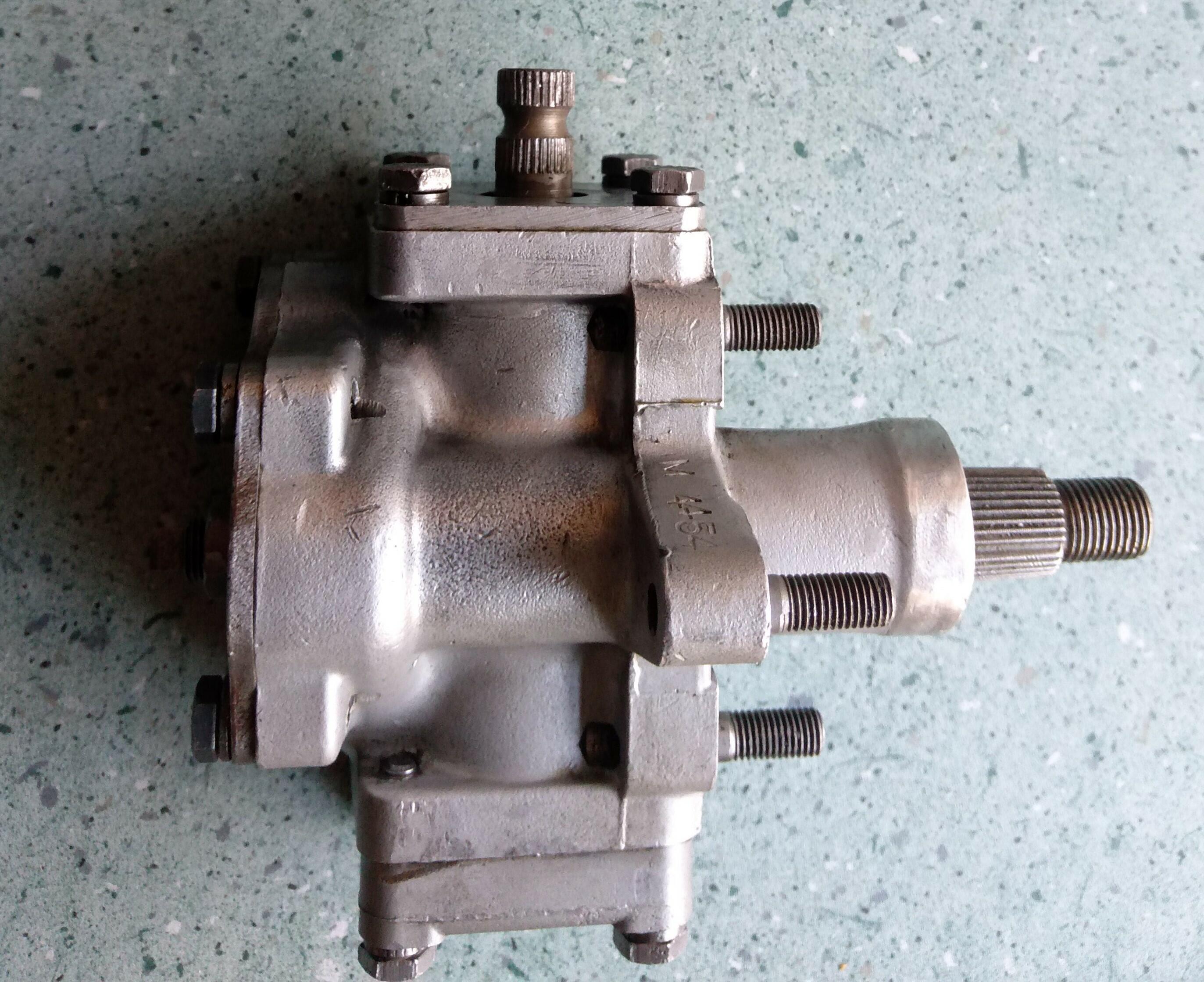 Description
STEERING BOX FOR THE STANDARD 8, 10, PENNANT, COMPANION AND COMMERCIALS
Has your box worn out? Give your Standard a new lease of life!
The Standard Motor Club, working with a leading manufacturer of Steering Systems, has developed
an Exchange reconditioned Steering Box for the whole range of Cars that were fitted with the Burman Douglas unit.
If your car has the rare CAM GEARS steering box these cannot be exchanged but new worms are available, see below.
Every replacement Burman-Douglas Box contains a brand new steel steering worm and nut. These have been made to the most exacting quality standards using highly accurate CNC machining technology. In addition, all other parts requiring replacement, which may be a ball pin, bearings, shims, gaskets and oil seals, have been replaced with new items. The box has then been tested. We recommend the addition of semifluid grease.
The illustrations include an exploded view of the steering box to demonstrate the parts provided.
The boxes are produced in small batches and supplied on an exchange basis. As two slightly different designs were employed by the Canley factory, we need to inspect your box first to ensure that:
a) you are supplied with the correct matching replacement, and
b) we are able to examine the internal and external condition of your box to determine if it is suitable for refurbishment. BUT if during removal of the Drop Arm you damage the casing or mounting ears, this is a common issue with all Burman boxes and can be repaired during reconditioning SO INCLUDE THE BROKEN PIECES.
Note that excessively worn and/or broken boxes can not be refurbished and in this case a full refund will be made and/or you will be given the option for the box returned to you
Please order and pay for a box now - then remove and keep the drop arm, (this will not be refurbished) Send your own box to Stephen George, 17, Vicarage Close,  Arlesey, Beds SG15 6XH
There are 3 options, for delivery to the UK, only:
1. Purchase an exchange Steering Box, Price is £432 including postage, insurance and VAT Nothing More to Pay
2. Purchase an exchange box and two brand new tie bar Pin and Bush joints (highly recommended) Price is just £458.40p inc. postage, insurance and VAT Nothing More to Pay
3. Purchase an exchange box, two tie bar joints and 2 pairs of brand new Tie Rod Ends. Price is £556.40 inc. postage, insurance and VAT Nothing More to Pay
IF YOU ARE GOING TO DO THE JOB, YOU MAY AS WELL DO THE COMPLETE JOB!
VAT only applies to UK sales
For a sale to Europe or RoW please email the Spares Officer stevieg407eh@gmail.com for a quotation.
PLEASE NOTE THESE BOXES ARE MADE EXCLUSIVELY FOR THE STANDARD MOTOR CLUB AND ARE NOT AVAILABLE ELSEWHERE.
Owing to our limited stock of core units these units are restricted to ONE per member.
Earn
0
reward points with this purchase
Add This Product To Your Wishlist
The item has been added to your basket